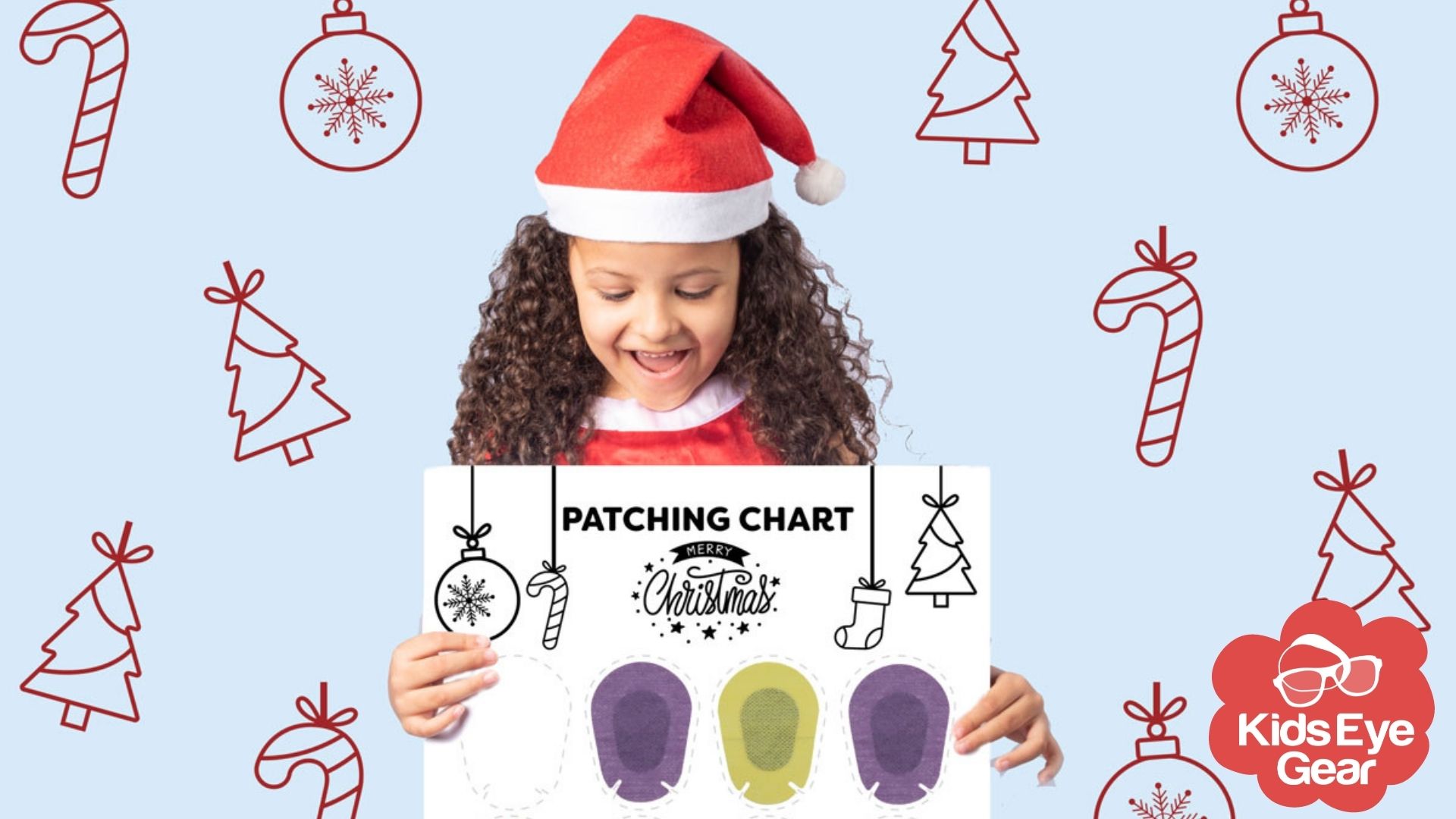 It's beginning to look a lot like Christmas! That can mean holidays, fun - and often, slacking off on patching time!
To help your little patcher stay committed during the holidays, we've created this FREE printable patching chart. Each time your kiddo finishes their patching time, they can stick their used patch on the chart. You can choose to offer an incentive for a filled chart - or maybe Santa watching them will be enough to keep them motivated!
Download, print a few and use them as incentives in the lead up to Santa's visit to keep those patching hours up to date.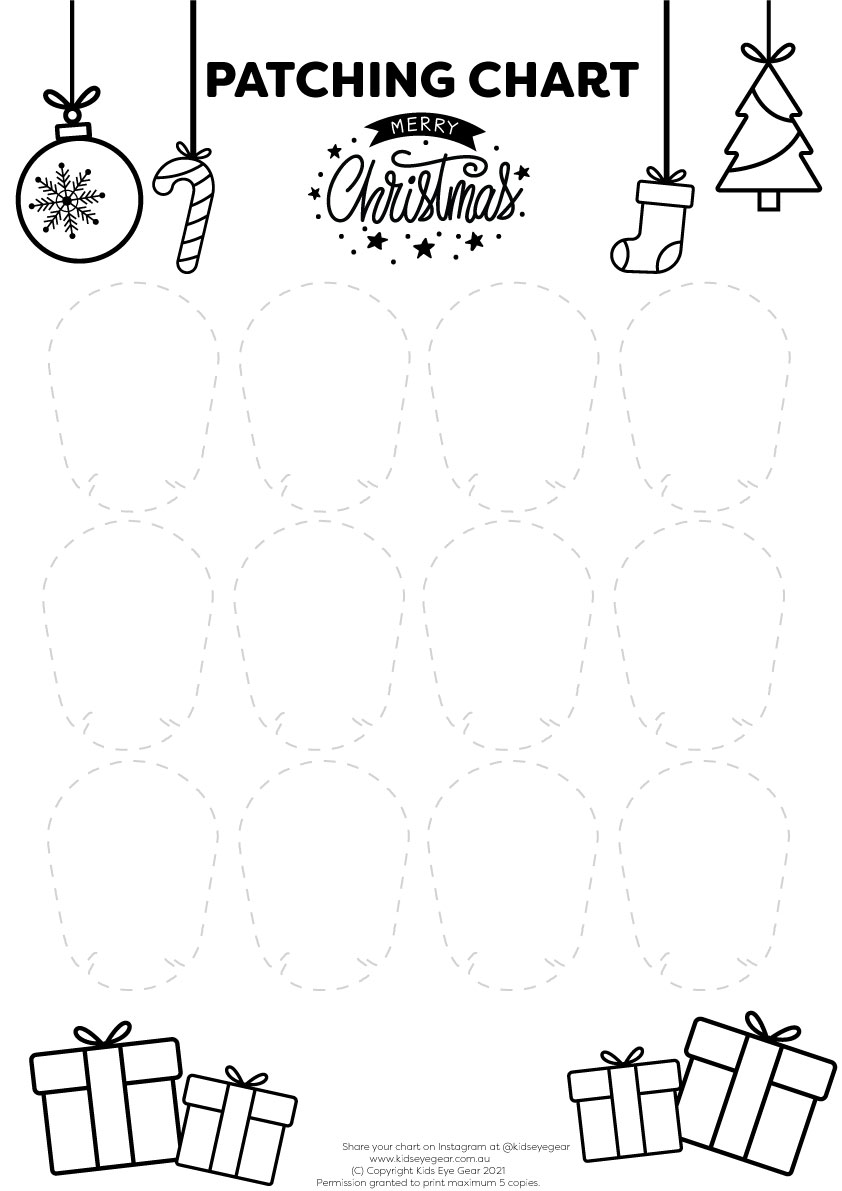 Note : This image is provided for personal use only. Feel free to print it as many times as you like and patch it in but it's not to be sold or provided anywhere other than this site. You're welcome to link back to this site but the original image is not to be used on any other site than the Kids Eye Gear site.