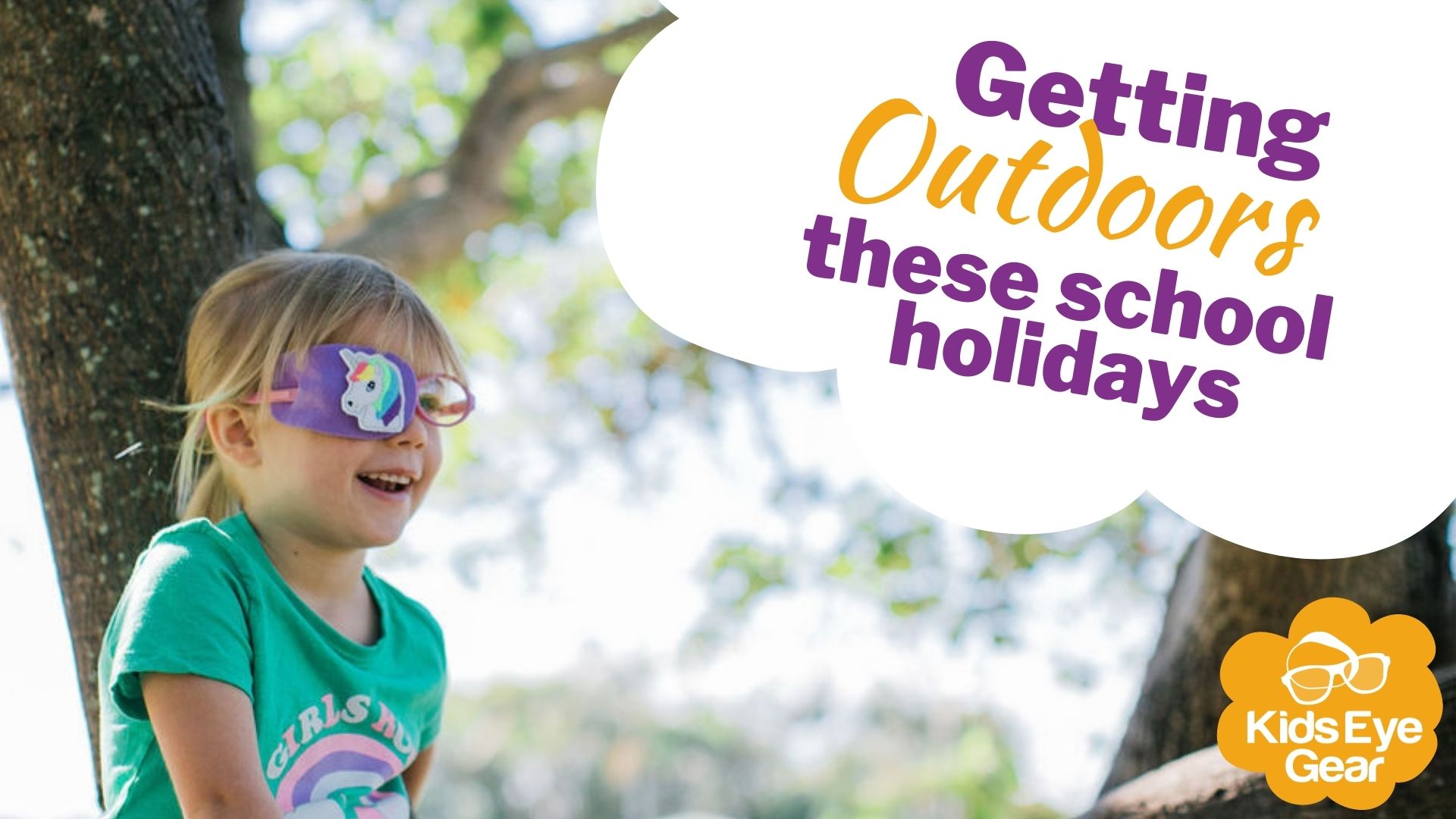 With school holidays here or approaching and the weather warming up, nature is calling and pulling us outdoors. Our patching kids are used to apps and iPad, puzzles and books, all great game options for patching. We are basically large plants and need water and sunlight to keep growing strong. Nature play can bring in time for patching too. Not only does it make a great opportunity to patch while distracted outside and gives our children a break from the patching routine at home but fresh air and the wilderness is great for any kid. These school holidays why not make a plan to get outside - it's healthy for our bodies, minds and eyes!
Have you heard about Forest Schools?
These seem to be all the rage right now and for good reason. They mix learning and engaging with exploring and hands-on fun. We checked one out last school holidays, and I must admit, sceptic at first, it was a fantastic experience and the kids had a great time. They even asked to go back!
Nature schools, as they are also called, give kids the ability to visit and play in natural spaces that they may not be used to or get to engage in often. Children seem to flourish in these settings as it takes the desk-teacher scenario out of learning and delivers instead in a natural hands-on way in a calming woodland environment. It's playing in the mud and rocks for children, except little do they know, they are actually learning life skills and gaining an appreciation for the outdoors.
Children get to explore things like natural environment, recognition of plants and animals, and discovering ecosystems at play. These day camps will often have a few instructors who guide the children towards a few lessons including but not limited to; tree climbing, fire and bush cooking, building natural cubbies, primitive weapon making and raft building, with heaps of time left for normal play and exploration.
These are worth checking out and seeing if you have any in your area. Most nature or forest schools offer holiday programs too – bonus!
Have a quick search in your area or check these ones out:
QLD – Wildlings Forest School – Brisbane and Sunshine Coast
NSW – Bush School – Centennial Park, Sydney
VIC – Forest School – Gresswell Forest, Melbourne
WA – Nature School – Perth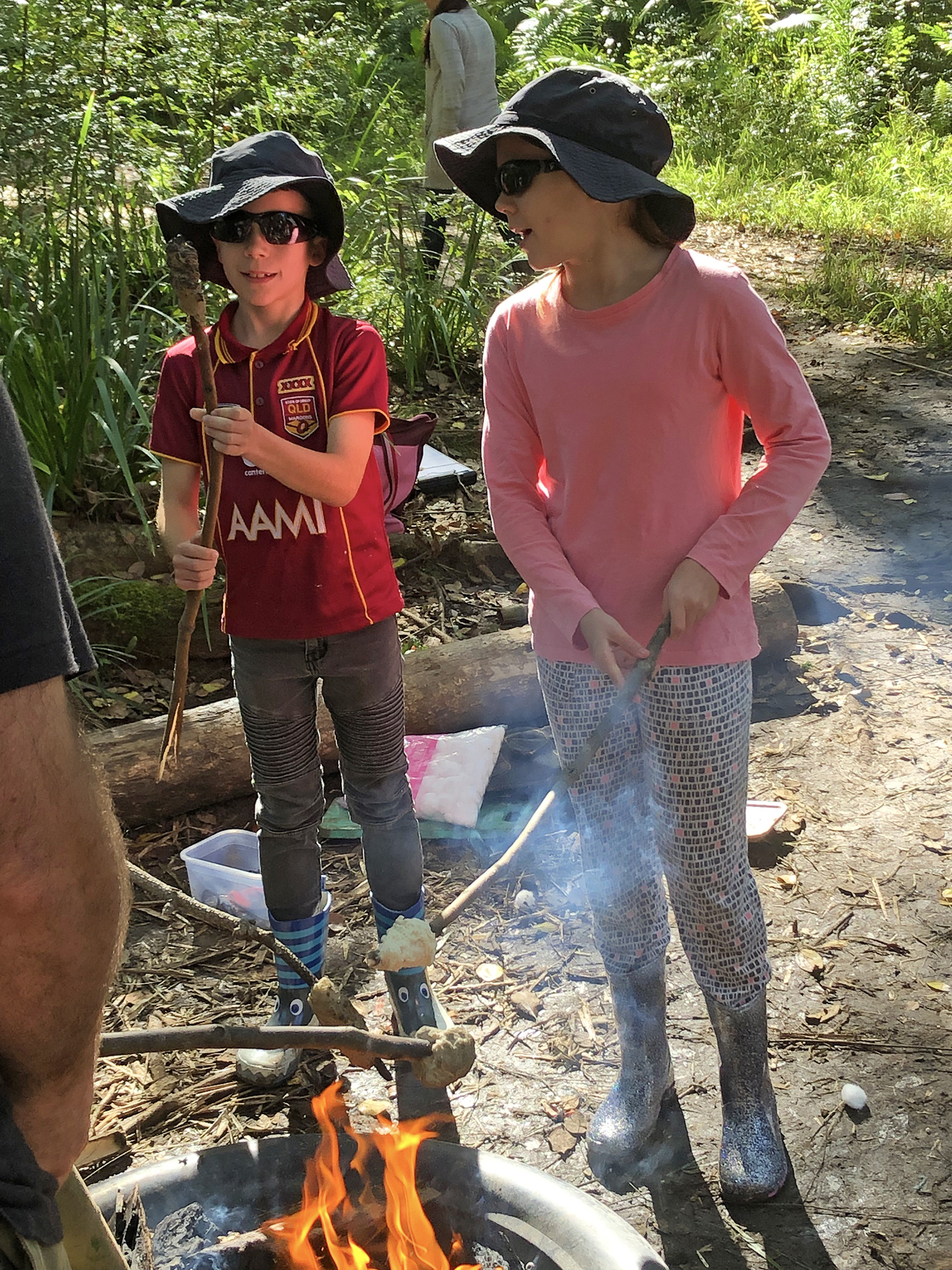 My kids enjoyed their adventure at Wildlings Forest School last school holidays.

Other great ideas for getting out these school holidays
If forest schools aren't your thing, try going for a hike, head to your local botanical gardens, visit a local zoo or animal park if there's one close by, go for an adventure on a ferry or CityCat, try some mini golf (extra challenging while patched!), check out any local flower or garden shows, fruit picking or visiting a local farm.
Fruit picking is a great patching distraction. Yum! Strawberries!
Have your child wear their patch for the excursion and spend these school holidays matching patching with the great outdoors.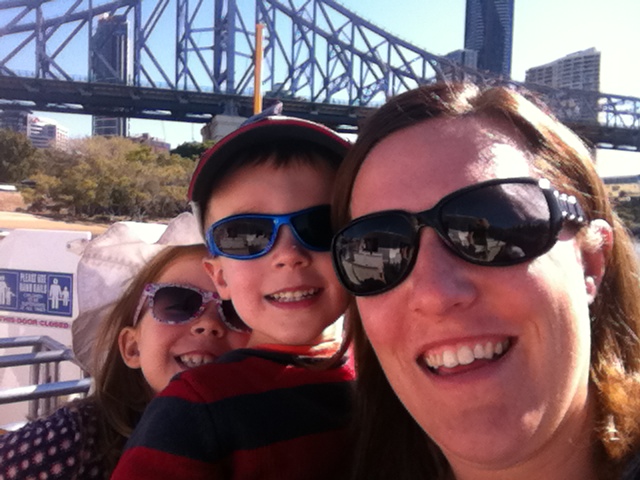 One of our holiday adventures on a CityCat in Brisbane a few years ago.
For more ideas on patching outside, read my blog, 10 Outdoor Activities for Your Patching Child.
Happy school holidays!