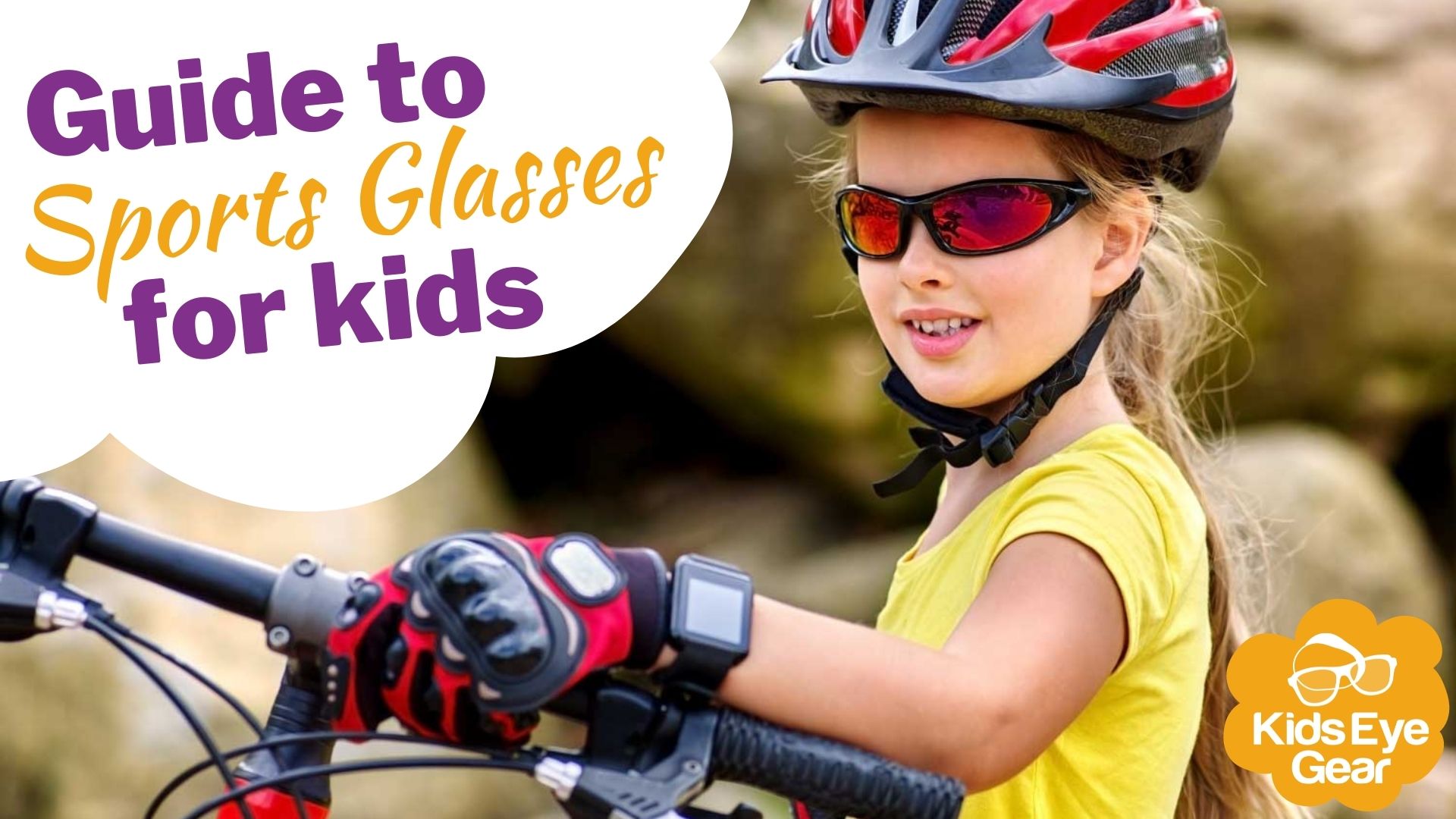 It's important that we think about our kids' eye safety when playing sport
Protecting our kid's eyes in sport, even if they don't wear glasses, is not only keeping their eyes safe from unnecessary injury, but it's helping them perform at their very best. Most people are familiar with swimming goggles for the pool but may not be aware that there is protective eyewear for almost every sport. In our recent research project, we discovered that of the Australian parents surveyed 80% did not have their kids wear protective eyewear when playing sport. Only 8% wear prescription sports glasses/goggles and 7% wore non-prescription sports glasses/goggles. A further 5% wear sunglasses when playing sport (hopefully they're wearing sunglasses with polycarbonate lenses).
Why should we wear protective eyewear in sports?
There are many reasons to protect our eyes during sports. The main one being, to protect them from injuries. Injuries like getting hit in the eye, getting jabbed or poked, or getting a flying object in the eye are more common then you may think. An article in All About Vision, reported that emergency rooms treat more than 40,000 eye injuries due to sports each year. This includes non-contact sports too.
It's not all about injury either. Wearing protective eyewear during sport can help your child have better all-around vision during their play. With protective eyewear they can focus on the game and not be worried about getting something in their eye. Sport goggles allow their peripheral vision to be clear and can help increase their hand and eye coordination. Dane has always worn protective eyewear when playing sport but it wasn't until this year that we got him prescription sports glasses. They seem to have made a pretty big difference which is great.
Protective eyewear has been mandatory in professional sports for a long time now but not so for kids sports. It would be fantastic if protective eyewear could be a recommended item in a variety of kids sports. There's a lot of focus on protecting the head, but not always the eyes.
The opposition to kids' sport eyewear is usually the same.
Parents don't want their child to look like the odd one out.
They are concerned about adding additional costs to already pricey sports (seriously, we pay in excess of $1,500 just for soccer!).
They think their child won't wear them or they will get lost or broken.
I totally understand these objections but it would be wonderful if parents could at least just think about the many benefits of wearing protective eyewear.
What are kids sports glasses?
Sports glasses for kids come in various styles and can range in price. They can be with prescription or without. They usually come with a detachable band, which can help hold the glasses in place for all your kid's jumping, rolling and flying. According to All About Vision, sports glasses are usually made of a polycarbonate, impact resistant material, which means they can take a hit and not break. They are a more flexible material. There are different kinds for different sports, like swimming goggles for the pool, or winter goggles for skiing, there are also general goggles for ball sports.
What should you look for in kids sports glasses or goggles?
Some sport centres will sell sport specific goggles or glasses on the premises, but alas many still do not. Optometrists might have a range on site but they'll usually be for adults not children so will typically have to get them specially ordered in for kids.
When choosing sport glasses or goggles be sure to look for the following:
Check to see if you can add a prescription if needed.
Always look for 100% impact resistant lenses.
Get the stretch band – even if you don't think you need it.
See if they come with a case to help store when not in use.
Try them on if you can to check the fit.
When trying them on get your child to tell you how their peripheral vision is impacted.
Where can I get kids sports glasses or goggles from in Australia?
Kids sports glasses and goggles are not so easy to find in Australia, but I have compiled a list of the best places to buy them in Australia online and in store. We may own 1 or 2 or more pairs of these in our house!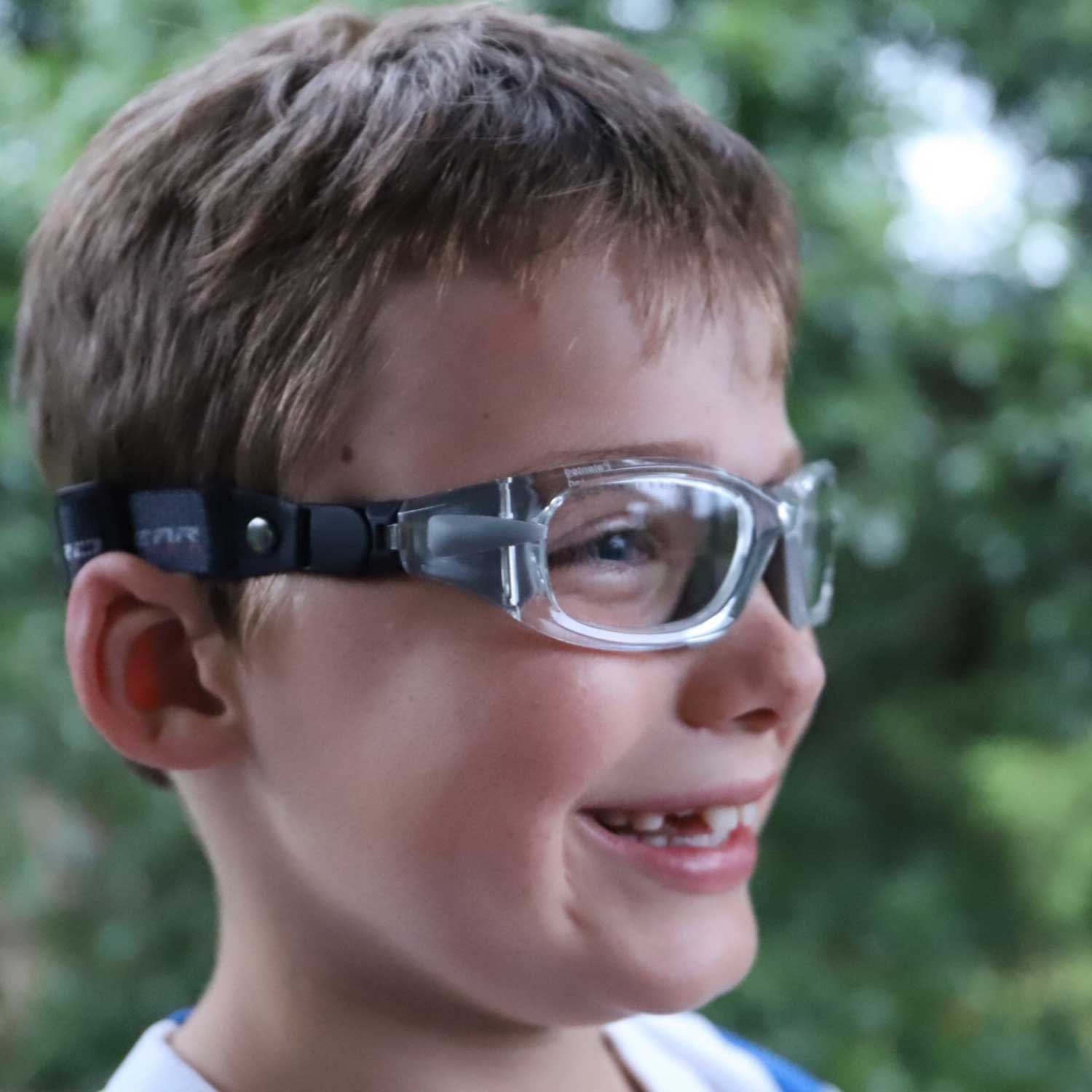 CHILDRENS SAFETY GLASSES
Children's Safety Glasses offer a range of protective eye glasses for sports but other activities too like chemistry and building.
Our pick: The Progear Eyeguard Sports Goggle

GOGGLEMAN
Goggleman have lots of styles and fits for prescription and non-prescription sports glasses and goggles, they even have snow goggles.
Our pick : The Liberty Sport Maxx 31 Goggle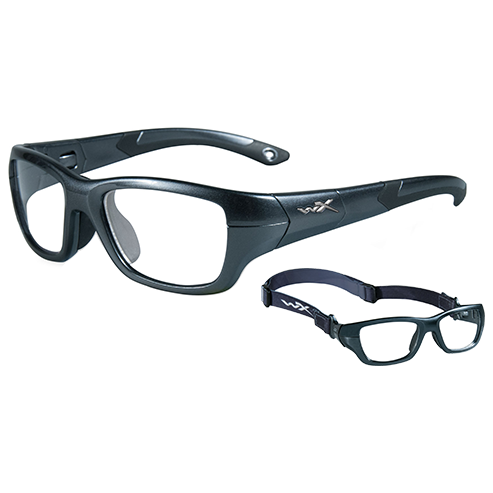 EYE SPORTS offer a wide range of adult and kids glasses, some of them brand names if that's your thing.
Our pick: The Wiley X Kids – Flash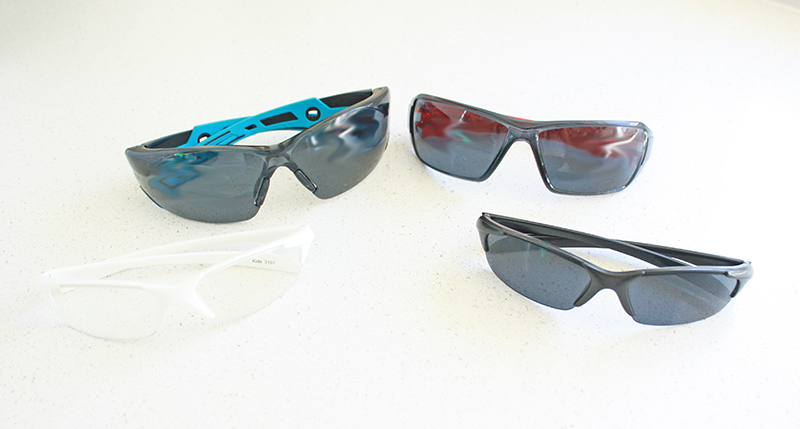 Some other, less expensive, options
Some others that we have tried that were pretty good were:
BBB cycling glasses
Dane wore these from about 4 years of age. The current style is slightly different from what's on offer now but they're probably a decent place to start. Best place to get them is eBay or Wiggle.com.au.
Eyeshields
Dane still wears these occasionally and wore them for soccer for a few years. They're safety glasses so you can get them with clear lenses which is handy. They're also pretty affordable. You can get them on eBay and Amazon.
Bolle safety glasses
These were the next step up for Dane when playing sport. They don't come in kids sizes but he wore the small size and they fit okay. He liked these ones because they didn't block his peripheral vision. We got them from a workwear store (you know, where you buy hi-vis clothes etc).
Oakley Flak XS Youth Fit
Dane now wears Oakley Flak glasses with a prescription lens in them. They're just a regular sunglasses shape with no band but he says they're really comfortable. They are not cheap but are covered by private health if you have it. We got them from OPSM (their parent company owns Oakley).
So you'll see there are plenty of options to keep kids eyes safe while playing sport – regardless of whether they have eye issues or not. So when sport does resume, maybe have a think about how you can protect your kids precious eyes.