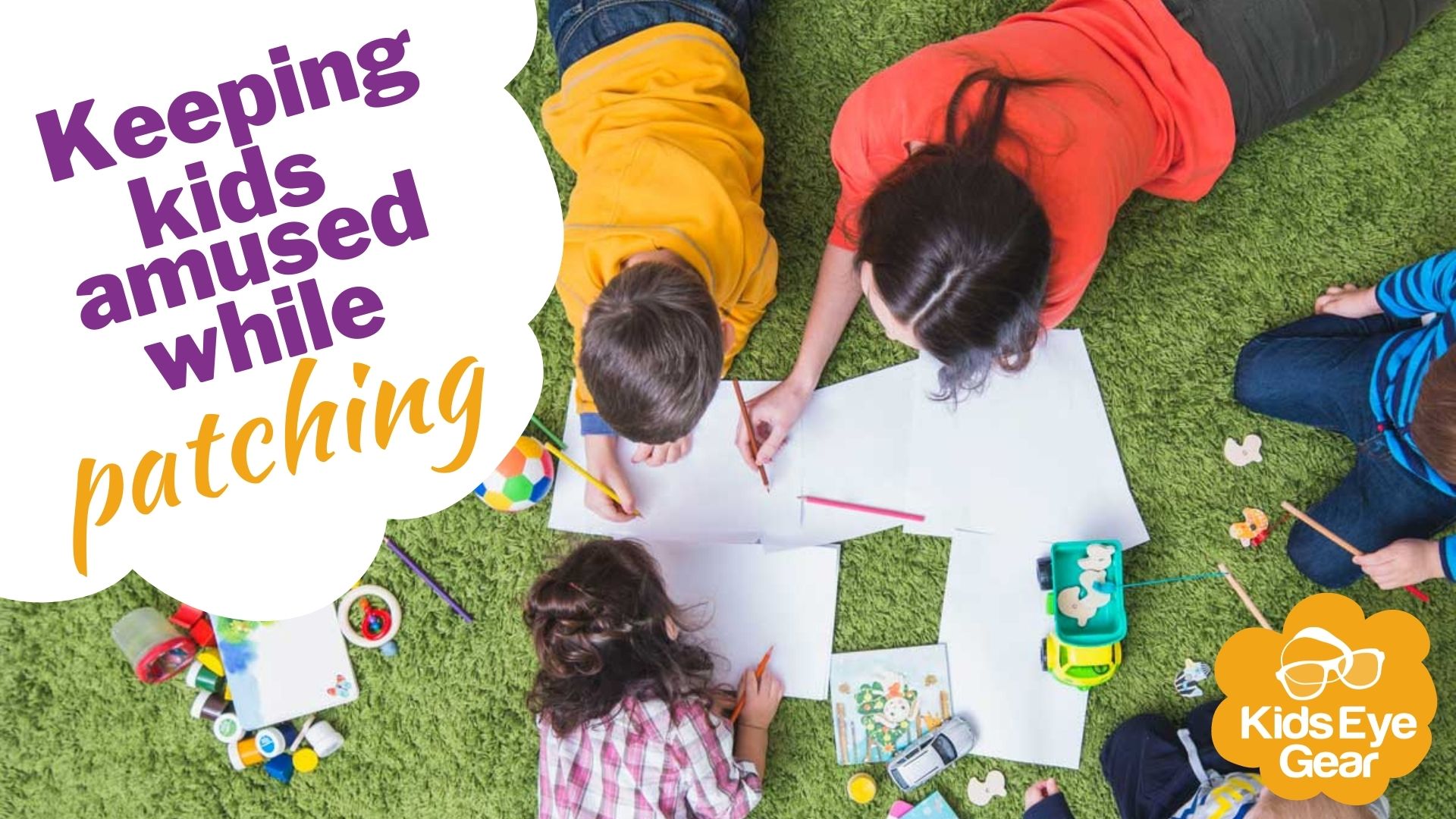 Let's be real for a minute mamas. Patching is NOT fun. In no way, shape or form is it enjoyable for our kids to cover an eye and get about their day. I wore an ugly black patch when I was a kid and then had to patch my son Dane for 5 years - so I feel like I can speak with some authority on this. Some days are easy and many days are hard - but if we stick with it, patching can usually help our child's vision. And if we can be prepared with lots of fun activities it will help make the patching time go that little bit smoother, hopefully distracting them from their patch for a little bit of time.
While the use of screens is seen by many professionals as a great addition to eye therapy, I wanted to compile a list of non-screen activities to give you some thought starters. Even better, these are normal regular activities, that the whole family can enjoy. These activities are most suited for kids aged 3 and over. I'll work on activities for babies and toddlers (I'll have to cast my mind back a bit) and then a list of some great screen activities.
A big tip for you here is to try to keep the games/patching therapies that your child really loves as special ones for them, that they must wear their patch for.
Here's our list of things to do while patching :
Cutting and pasting scrap paper or from junk mail flyers
Drawing
Zentangles; google image search for hundreds of printables, or make your own
Colouring books, or google image search colouring pages to print your own
Mazes, search and finds, tracing letters
Board games like connect four, battle ship and Jenga
Card games like go fish, Uno, and memory
Counting coins or tokens, counting anything!
Puzzles, shape-o, Duplo, Lego or building blocks
Reading or looking at the pages and talking about what you see
Making shapes with playdough
Beading and threading
Cooking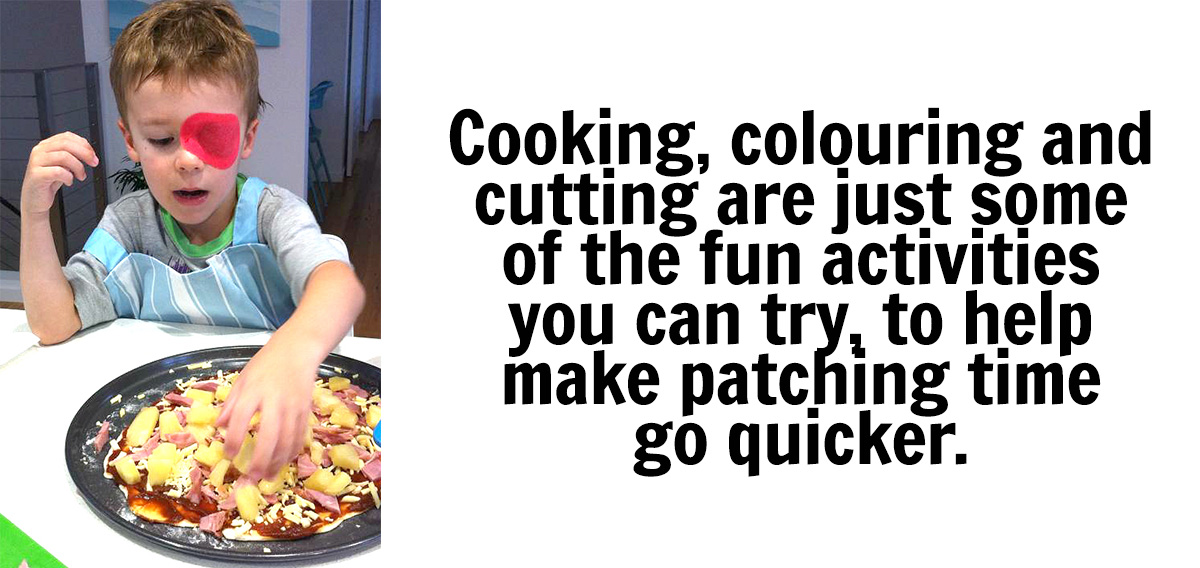 There are so many fun activities that can be turned into eye therapy! If it's using hand and eye coordination then you can almost guarantee it will at least be doing some good for the eye - and will hopefully keep the crying and tantrums at bay. Setting aside a specific patching time of the day is a great way to allocate patching time and make time for therapy. For more tips on patching click here.
Some days your child will love these games and be eager to throw the patch on to play and other days the exact opposite. Persevere. Be firm but understanding too. Some days we're all just grumpy, and a little bit of patching is still better than none.
I'd love to know, what are your favourite patching activities that aren't screens? Shoot me an email and I'll add it to the list!
If you need some extra help getting your patcher to keep the patch on, why not try a reward system? Just like a chore chart, our Printable Patching Charts help encourage compliance with patching. Kids can see what is expected of them and see that what they're doing is making a difference as they progress through and complete their charts.
Our Printable Patching Charts can be printed off at home as and when you need them.