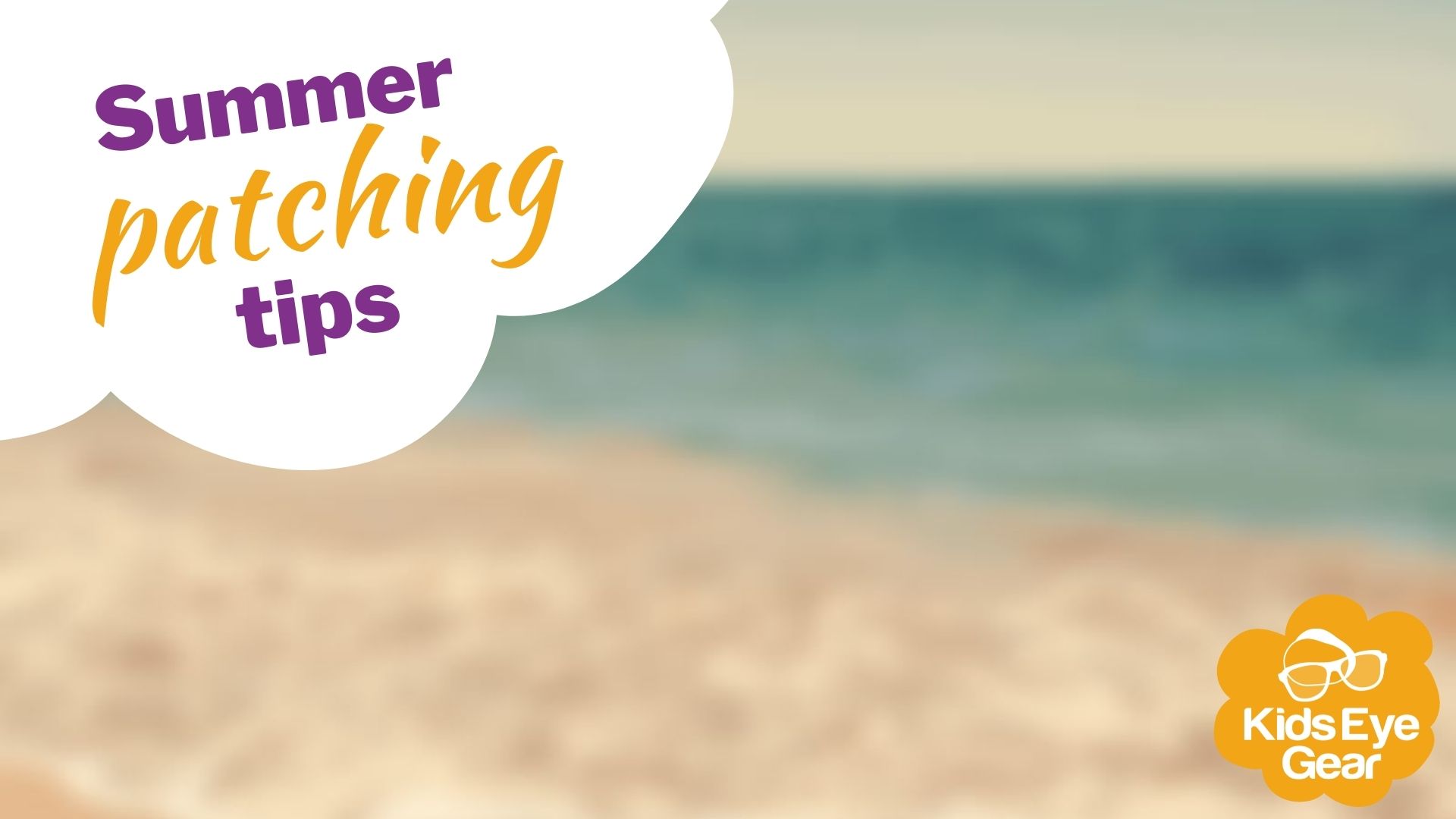 When the weather heats up it can make for some challenges for our patching kids.
Here are some tips for helping to keep Kids Eye Gear patches ON your child's face this summer season.
Morning patching works the best
As the temps rise throughout the day, try to start your patching as early as possible, before it gets too hot. Morning also works best because kids are less likely to be sweaty.
Make sure the face is clean
Ensure you wash the child's face thoroughly before applying the adhesive eye patch. Only use water and standard soap - definitely NOT baby wipes, as they all contain a moisturiser which will break down the eye patch's adhesive straight away. You need to aim to remove all sweat, dirt, sunscreen and creams. Sunscreen is particularly difficult to remove - and will definitely break down the patch's adhesive immediately, so needs to be cleaned off really well.
Use the patch's pressure activated adhesive
Kids Eye Gear adhesive eye patches have pressure activated adhesive - so the more pressure you apply, the stickier they will get. In warmer months you'll need a bit more stick, so be sure to run your finger around the patch a few times, pressing firmly onto the skin.
Keep it cool
Try to do quieter activities while patching - so there's less chance of sweat breaking down the adhesive. Play indoors in the air con if you have it, play quietly in the shade, or do less active fun and games while patching.
All in all, summer can be a challenging time to patch but try these tips and tricks to get you through.
If you have some great summer patching tips, let us know what they are!