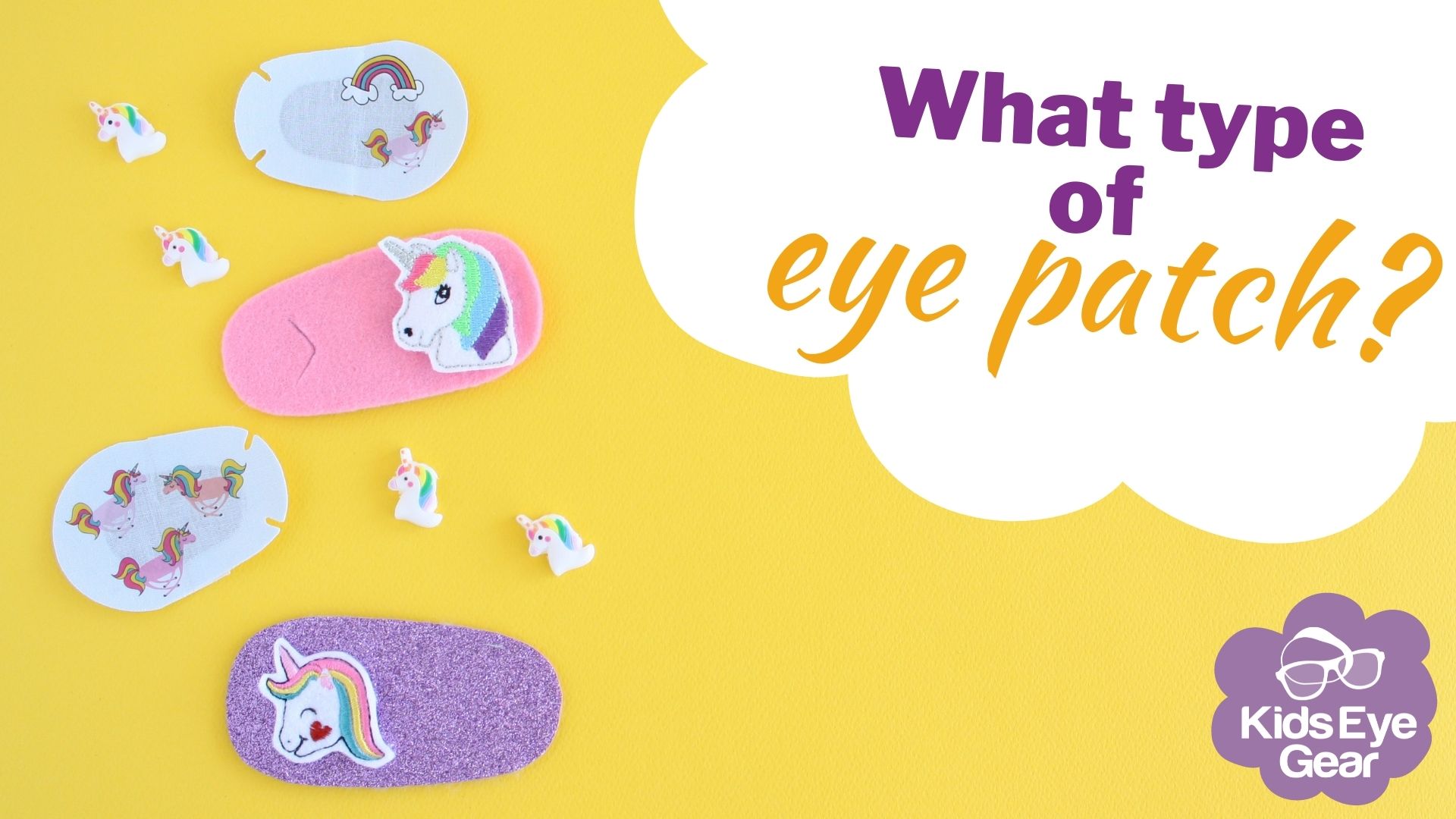 Every now and then I get a phone call from a panicked parent who has just been told they need to start patching their child. They will ask me what patch is going to be best. Obviously I'm not a medical practitioner so can't offer this advice, so I suggest that they ask their eye doctor. Most often ophthalmologists, orthoptists and optometrists are fantastic at giving direction on the best type of patch to use. But at the end of the day, we as parents, know our kids the best and have to work out what our child is likely to cope with when it comes to patching.
I'd like to run through the basic types of patches and some pros and cons for each type. At the end of the day, us parents have to find what is going to work best for our child. Sometimes this can mean a bit of trial and error but hopefully this gives you a bit of a guide to assist with your decision.
How do you choose the right patch?
A lot of trial and error! We tried three different brands before we found the perfect patch for Dane. To start with though, there are basically two different types of patches – adhesive and fabric patches. Always consult your doctor before buying a lot of patches, as he/she may have a particular style in mind for your child's vision issue.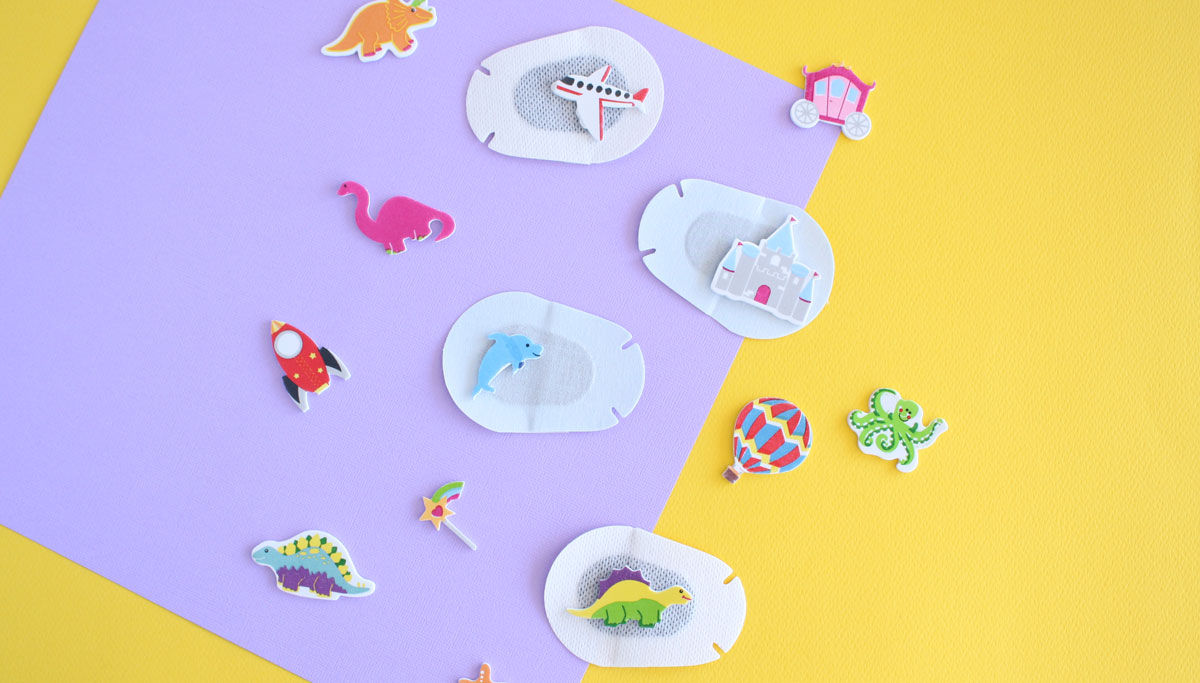 Adhesive Eye patches
These are the kind you peel the backing off and stick on the skin around the eye, this creates a complete seal and blocks the vision from that eye. These are largely used for occlusion therapy for the treatment of amblyopia and other vision issues. Adhesive patches are generally one time use only. A lot of eye doctors prefer the adhesive patches because it's very difficult for kids to 'cheat' with this type of patch. Adhesive patches were our only option for Dane because he didn't wear glasses, so we had to have something sticking to his face.
There are a few different brands of adhesive eye patches but your goal is to find one that fits well, is as comfortable as it can be and that sticks appropriately. Everybody has different skin, so some kids will need stickier patches while others need gentler ones. My suggestion would be to start with the gentler ones and if they're not sticky enough, move on from there. There are patches with colours, patches with patterns and patches you can decorate – as well as boring old brown patches. Just go with whatever you think your child is going to accept.
The patch should be large enough to fit comfortably around your child's eye. Make sure they can't peek in any way.
PROS - offer full occlusion
CONS - some can irritate kid's skin, single use so can get expensive
We offer sample adhesive patches to any eye doctors that prescribe patching – so hopefully your doctor can give you some of ours to try before you buy!
You can try our Kids Eye Gear Adhesive Orthoptic Eye Patches here.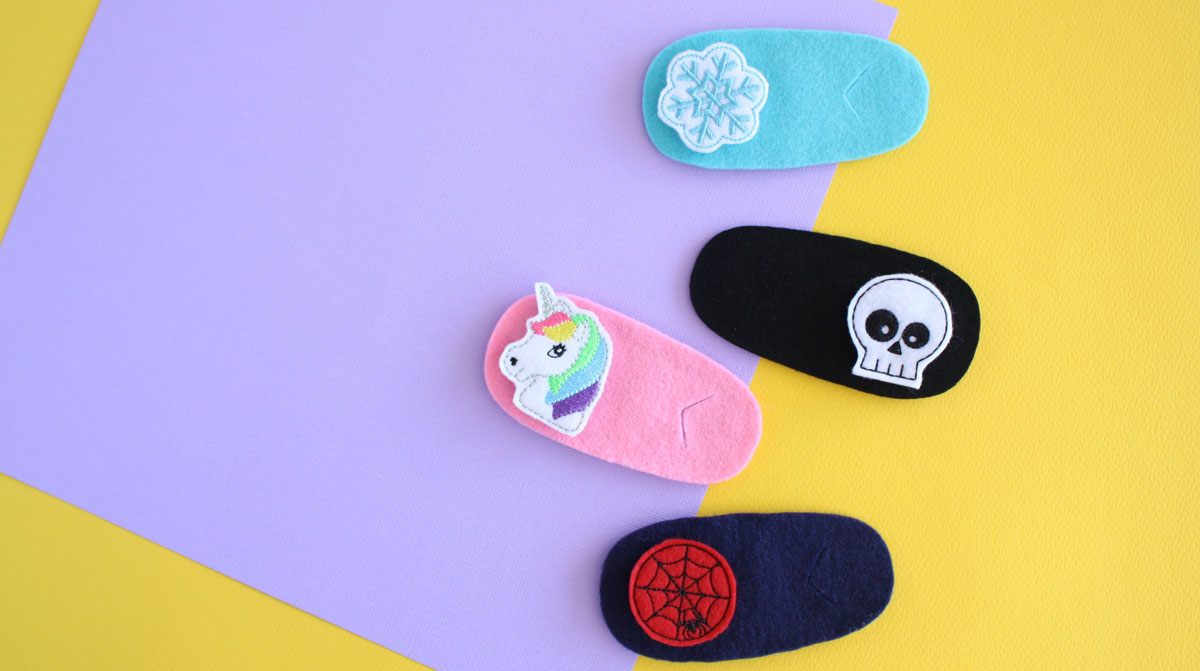 Fabric Eye Patches
Fabric eye patches are often made of fabric like felt, and usually cover the lens of an eye glass, therefore blocking vision. Some eye doctors don't like fabric eye patches because it's easier for kids to 'cheat' with these. But if your child won't tolerate adhesive patches, using a fabric patch is better than not patching at all!
When choosing a fabric patch, it should be large enough and snug enough to block out proper vision. In order for a fabric patch to work effectively it must fit tightly on the glasses and have no holes – and it MUST wrap around the sides of the glasses. The aim is total occlusion of the eye so it must block light from all angles.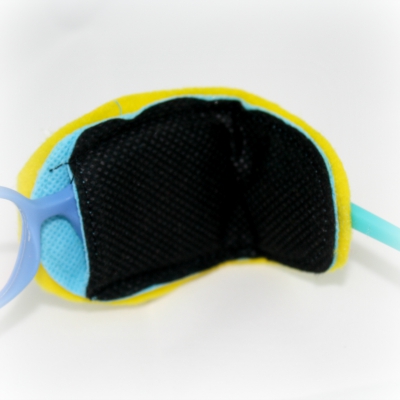 Make sure your fabric eye patch covers the side of your child's glasses as well as the front.
There are also a couple of fabric patches on the market that don't require you attaching them to glasses – these are great for kids that don't wear glasses. They usually have some sort of strap that goes across the face and around the head. We never tried these because Dane was pretty good about his adhesive patches but they might be a good option for you if you need it. Of course, it is also possible to use a fabric patch with glasses - you could just get a cheap pair of frames with no lenses and then attach the fabric patch.
PROS - avoids skin irritation, can use for longer so more cost effective, good for older children
CONS - easier to 'cheat', may not offer full occlusion, typically need to wear glasses to use them
You can try our Kids Eye Gear Fabric Patches here.
Your child is the best judge
In the end, your child is the best judge. A patch that fits comfortably and your child keeps on the longest, is the best patch for them. Don't be concerned if you need to try a few different options – the important thing is finding what's going to work best for your child.
Finding the perfect patch for your child is all part of the joyous ride of your child's vision journey.