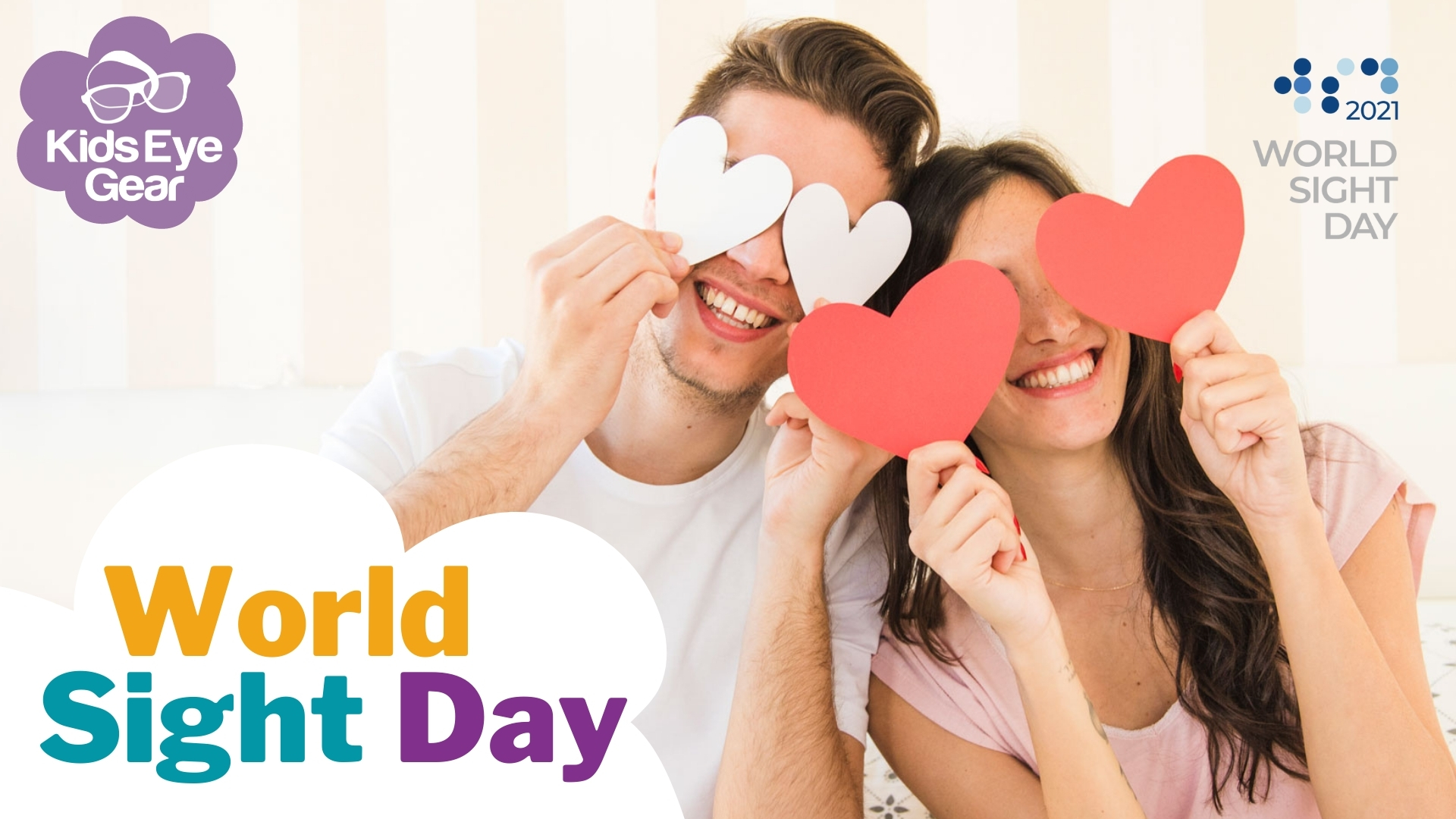 World Sight Day has rolled around for another year and I'm absolutely LOVING the theme for 2021 – Love Your Eyes!
I'm constantly banging on about the importance of having children's eyes checked as early as possible so it was fantastic to see that the theme of Love Your Eyes is all about people making the commitment to have a sight test or care for their eyes.
This year, the organisers of World Sight Day want 1 million people to pledge to have a sight test or care for their eyes. This doesn't cost any money and is all about creating awareness about vision testing and eye care. So jump on board and help reach 1,000,000 pledges!
Why is World Sight Day important?
We're lucky in Australia, for the most part, to have access to affordable and excellent eye care – but this isn't the case for everyone around the world. In fact, more than 1 billion people worldwide do not have access to eye care services.
So if we have great eyecare, why not use it?
Here are four ways you can Love Your Eyes.
1. PREVENT
Prevent eye diseases by adopting a healthy lifestyle – this is about eating healthy and adopting healthy habits. You can eat your way to healthy happy eyes. For children, it's also important to ensure 1-2 hours each day are spent outside in natural sunlight in order to help prevent myopia.
2. PROTECT
Protecting your eyes is really important – and as parents we also need to be mindful of protecting our children's eyes too. Protect your eyes by wearing protective eyewear like sunglasses and safety glasses, clean out your cosmetics to ensure nasty germs aren't hanging around, work in a body-friendly way by cutting down on screen time and taking regular breaks from screens. This last one is particularly important for children as our kids are spending so much time on screens these days.
3. PRESERVE
Preserve your vision by keeping up to date with regular eye exams. Go at least every two years to see your optometrist – but if any symptoms occur or you've been advised to by your eyecare professional, head in more regularly.
4. PRIORITISE
Prioritise your eye health by keeping up with eye exams, leading a healthy lifestyle and educate your family and community about the importance of eyes and vision.
If you're concerned that your child might have an eye condition, head here for signs and symptoms that there may be a problem. But if in doubt, head to your local optometrist for a check up.
So this World Sight Day, remember to Love Your Eyes!
For more information about World Sight Day, head here.